Crochet
Cool and Pretty Amigurumi Crochet Pattern Ideas
Winnie the Pooh Bear Amigurumi Crochet Pattern

For this master class you will need:
– hook No. 3.5mm-4mm,
– No. 2.25mm-No. 2.5mm for spout and blouse
– Himalaya Dolphin Baby yarn 1 hank, yellow (I have # 80313)
– Yarn Art jeans yarn in black for the nose and red for the blouse (any cotton yarn at will)
– matching yarns (like iris) for sewing on details
– holofiber for filling toys
– qigang needle for sewing on details
– 3 small buttons for a blouse
– plastic eyes 10mm-12mm
Orange Tiger Keychain Amigurumi Free Pattern Crochet Pattern

You will need:
-yarn (I have a novelty for children)
-red, -black, -white
-hook No. 1.5
-filling (holofiber, sintepon)
-semi beads for peephole
-glue moment "Crystal"
-sewing needle
Baby Elephant amigurumi Crochet Pattern

I am with you with a very cute amigurumi toy elephant recipe. He has a very beautiful facial expression. It has many different details. It's completely free.
Sleepy Cat amigurumi Crochet Pattern

Hello dear friends.
Today I am sharing a beautiful amigurumi sleepy cat pattern with very cute and different colors. It's completely free. Don't forget to thank the designer.
Cute Dwarf amigurumi Crochet Pattern

Hello, dear friends. Today I am sharing a wonderful dwarf amigurumi pattern with you. A completely free amigurumi pattern. Good luck to you all.
Designer: @lysenkocrochet
Necessary materials:
1) YarnArt Jeans yarn green 60, white 01, beige 05,
brown 40 and gray 46.
2) Hook 2-2.2 mm
Little Broccoli Amigurumi Crochet Pattern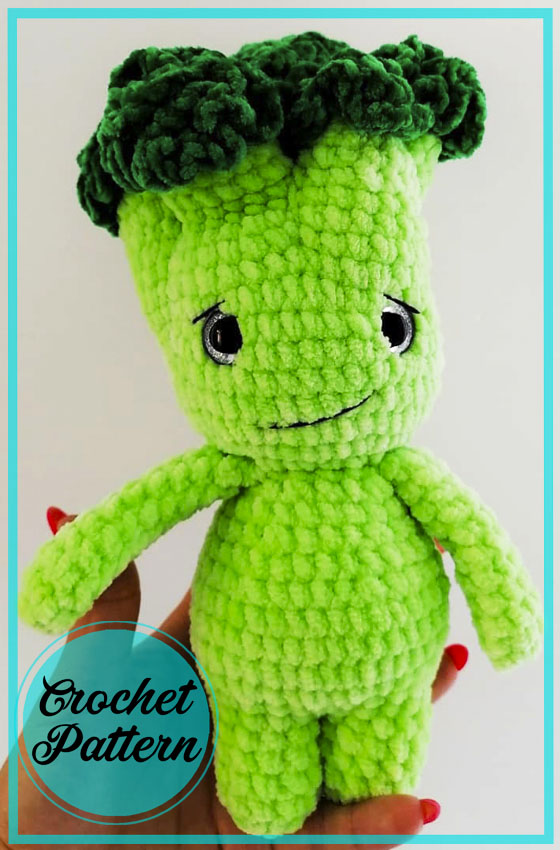 NECESSARY MATERIALS:
• Yarn HiMALAYA DOLPHIN BABY. You need one skein of basic green and one skein of dark green. My main color is # 350, and I took the dark color from YarnArt Velor # 856
• Hook No. 3.5-4 (you can use any other hook number, respectively, the size and yarn consumption will be different);
• Eyes on a secure mount with a diameter of 16 mm;
• Scissors;
• Filler.
Totoro Amigurumi Crochet Pattern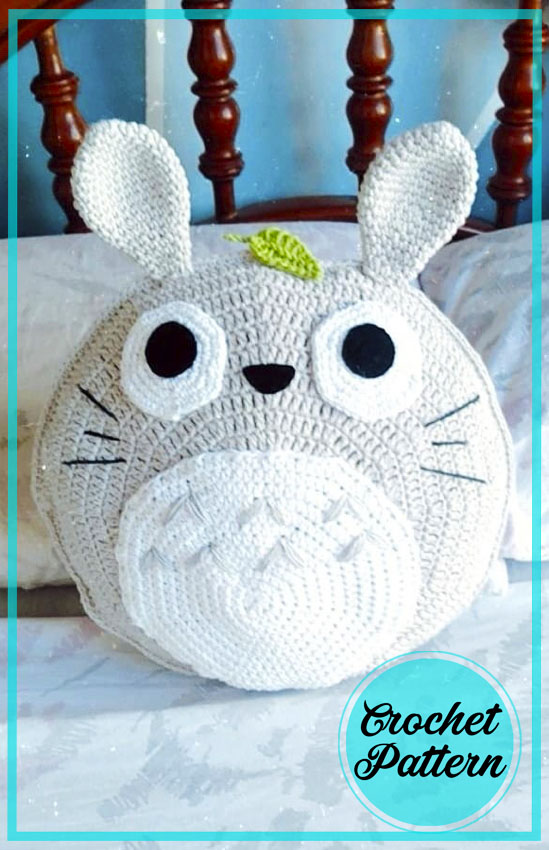 Really cute amigurumi totoro pattern. Its very easy.
Designer: @crochet.mai_pattern
Little Elephant Amigurumi Crochet Pattern

MATERIALS
• 8/6 COTTON YARN
GRAY AND PINK
• CROCHET HOOK NUMBER 2.5 OR 3
• WOOL NEEDLE
• EYES WITH INSURANCE
Pink Among Us amigurumi Crochet Pattern

MATERIALS AND TOOLS:
– Yarn Himalaya Dolphin Baby (plush);
– YarnArt Jeans yarn (semi-cotton);
– Hook 4 and 2mm (or other at your discretion);
– Filler (holofiber, ecofiber);
– Knitting marker (if necessary);
– Scissors, needle and thread to match, for stitching parts;
– Thin wire and a lighter (to singe the ends of the threads so that they do not fall off).
Chubby Bunny Amigurumi Crochet Pattern

Materials and tools:
1. Super Balky/Super Chunky velvet yarn (e.g., Himalaya Dolphin Baby 120m per 100g):
color at your discretion.
2. Lace weight yarn/lply (e.g., Yarnart Iris 138m per 20g):
black color for sewing embroidering eyebrows and a nose;
yarn in the color of your toy (for needle sculpting, using a needle).
3. Hook size 4 nun.
4. Polyester toy filling.
5. Scissors.